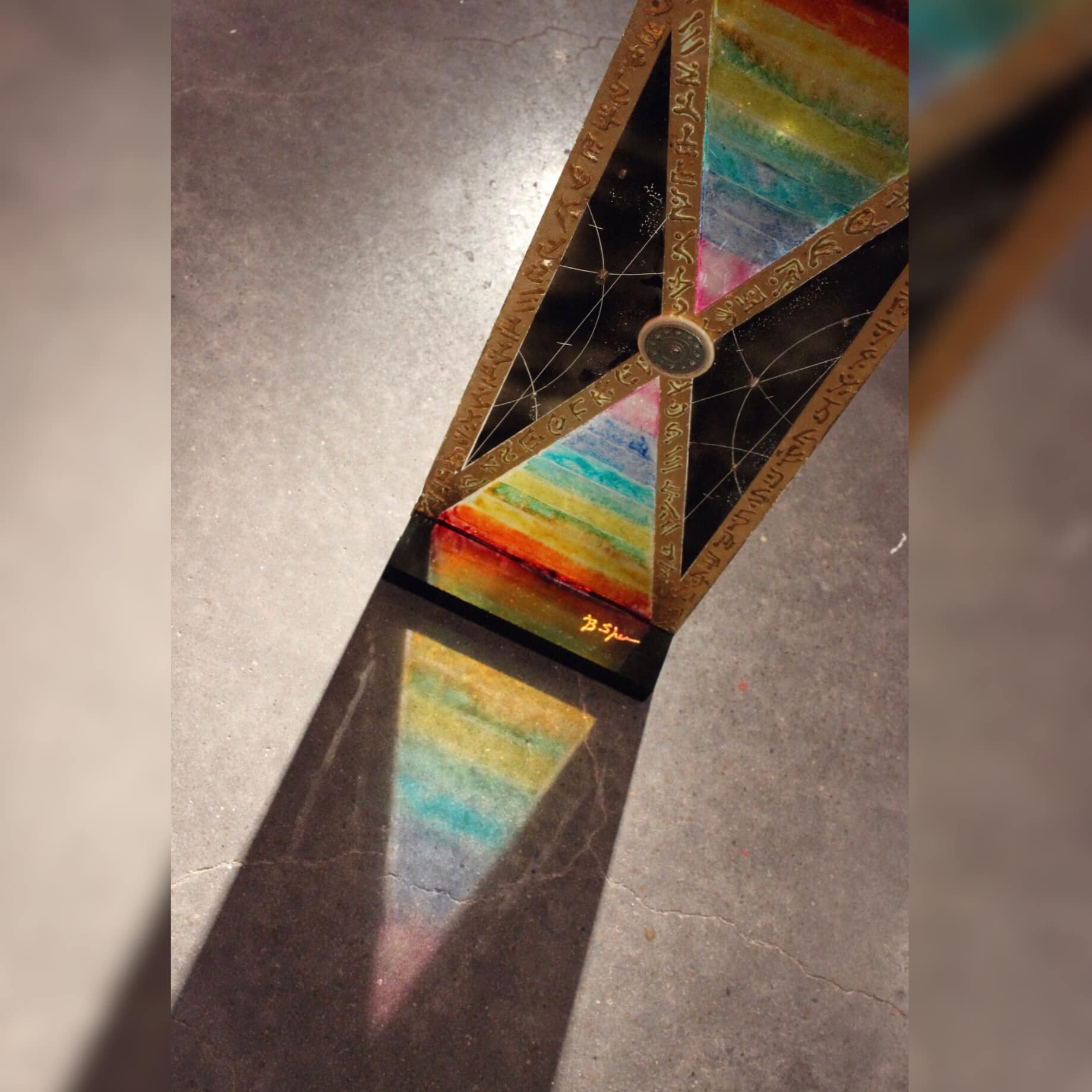 Mar 20 , 2019
On a recent cool evening in March, with an exhibition titled "Daydreams", dozens of patrons and friends of artist Barry Sher gathered at 2010 Gallery to celebrate the life and art of this Kansas City sculptor.
On display were many of Sher's works, including several acrylic and resin designs and some of the artist's more traditional stained-glass pieces. The setting sun pouring its light through the gallery windows and filtering its rays through Sher's masterful works blanketed the crowd and surroundings in an astounding array of colors, perhaps reminding attendees of the unique brilliance that Sher and his craft lent to the local art scene.
Barry Sher passed in April 2013; however, his involvement in the Kansas City art community has been far reaching for many years. He was an innovator with the mediums of acrylics and resins for over thirty years. In a progression of styles and experimental techniques, he developed a unique craft through research, experimentation, and observation. In 1974 he began to produce a "stained glass style" work, creating a more affordable craft with the traditional look.
As attested to by the crowd at the March 14th event, Sher's absence will continue to be felt among the community for some time; however, the legacy he crafted in the form of strikingly gorgeous pieces of fine art will shine on.