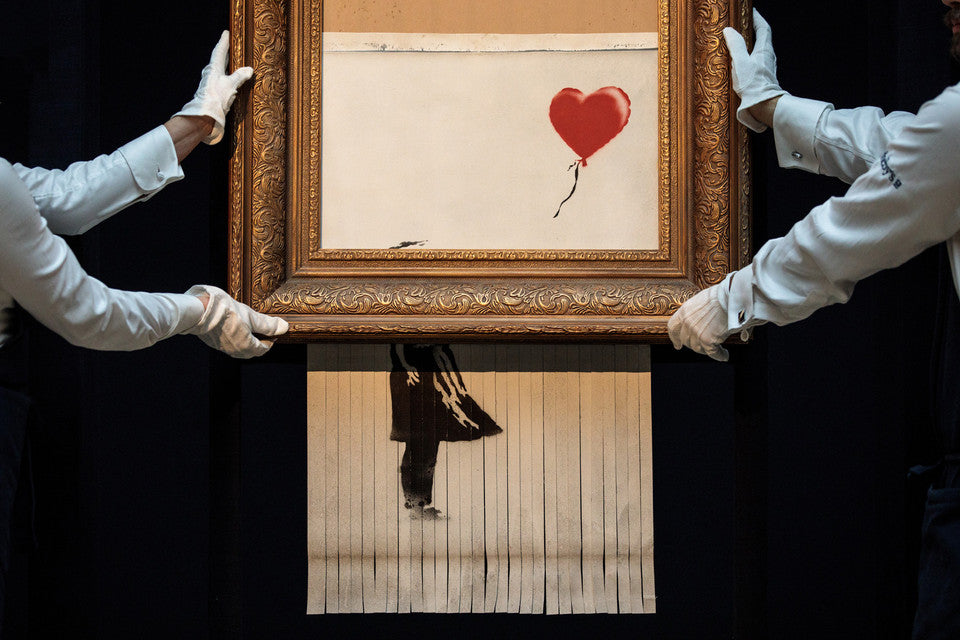 Oct 10 , 2018
Banksy painting 'self-destructs' moments after being sold for $1.4 million.

The famous image of a girl reaching out for a red, heart-shaped balloon, sold for $1.4 million, then a shredder hidden inside the "artist's frame" began feeding the art and "self-destructed".
Read more about it in Artnet's article
HERE
.