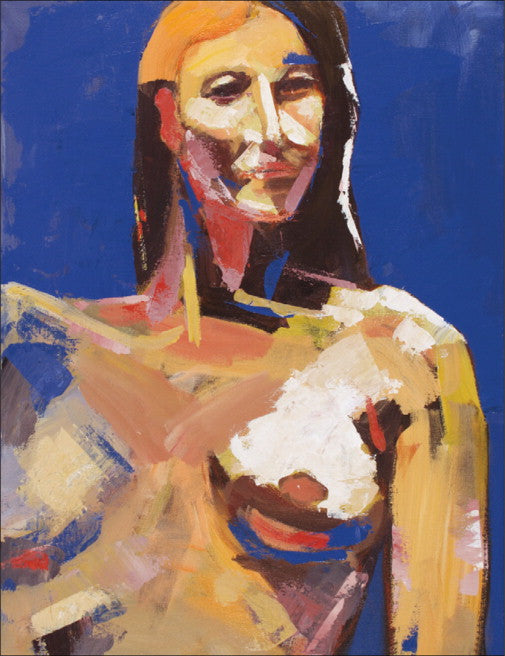 Jul 10 , 2018
Canvas Conveys Cancer Experience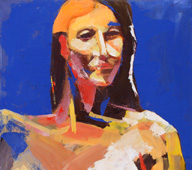 NewsUSA) – Architect Nikko Shabtai was painting in a Beverly Hills art workshop when his art took on a life of its own.

"I was painting a model when I unintentionally picked up my painter's knife instead of a brush and painted her without a breast," said Shabtai.

A fellow artist at the workshop noted that the woman Shabtai portrayed appeared to have had a mastectomy, but did not look incomplete or scarred; rather, she looked "beautiful and whole." Shabtai agreed.

His subconscious inspiration? A family member with breast cancer who had undergone a mastectomy.

Shabtai's painting, "As I Am, Beautiful and Whole," took first prize in the third, biennial Oncology On Canvas: Expressions of a Cancer Journey Art Competition and Exhibition, winning a $10,000 donation to the Cancer Schmancer Foundation, which was founded by actress Fran Drescher and educates women on the risk factors and early detection of women's cancers.

Nearly 600 entries were submitted for the 2008 competition, which was created by Eli Lilly and Company and is presented with the National Coalition for Cancer Survivorship. The competition invited individuals diagnosed with cancer and their families, friends, caregivers and health care providers to express, through art and narrative, the life-affirming changes that give the cancer journey meaning. In total, 26 prizes were awarded to 20 cancer charities selected by 19 winners in various categories.

Second place went to Elizabeth Menges, a high-school art teacher from Boston, for "C. in Bedroom," a six-painting series in oil detailing the morning dressing routine of a breast cancer survivor who had had a mastectomy.

"The woman I painted opened her home and life to me," said Menges. "I recorded her stories and photographed her vulnerabilities. She trusted me with the rest. I hope these images help demystify a situation we sometimes fear and broaden our image of how a 'real woman' looks."

Lilly is expanding the reach of this inspiring artwork by touring it nationwide to hospitals and cancer centers. For information on the exhibition, the 2008 competition or the 2009 call for entries, visit www.LillyOncologyOnCanvas.com.