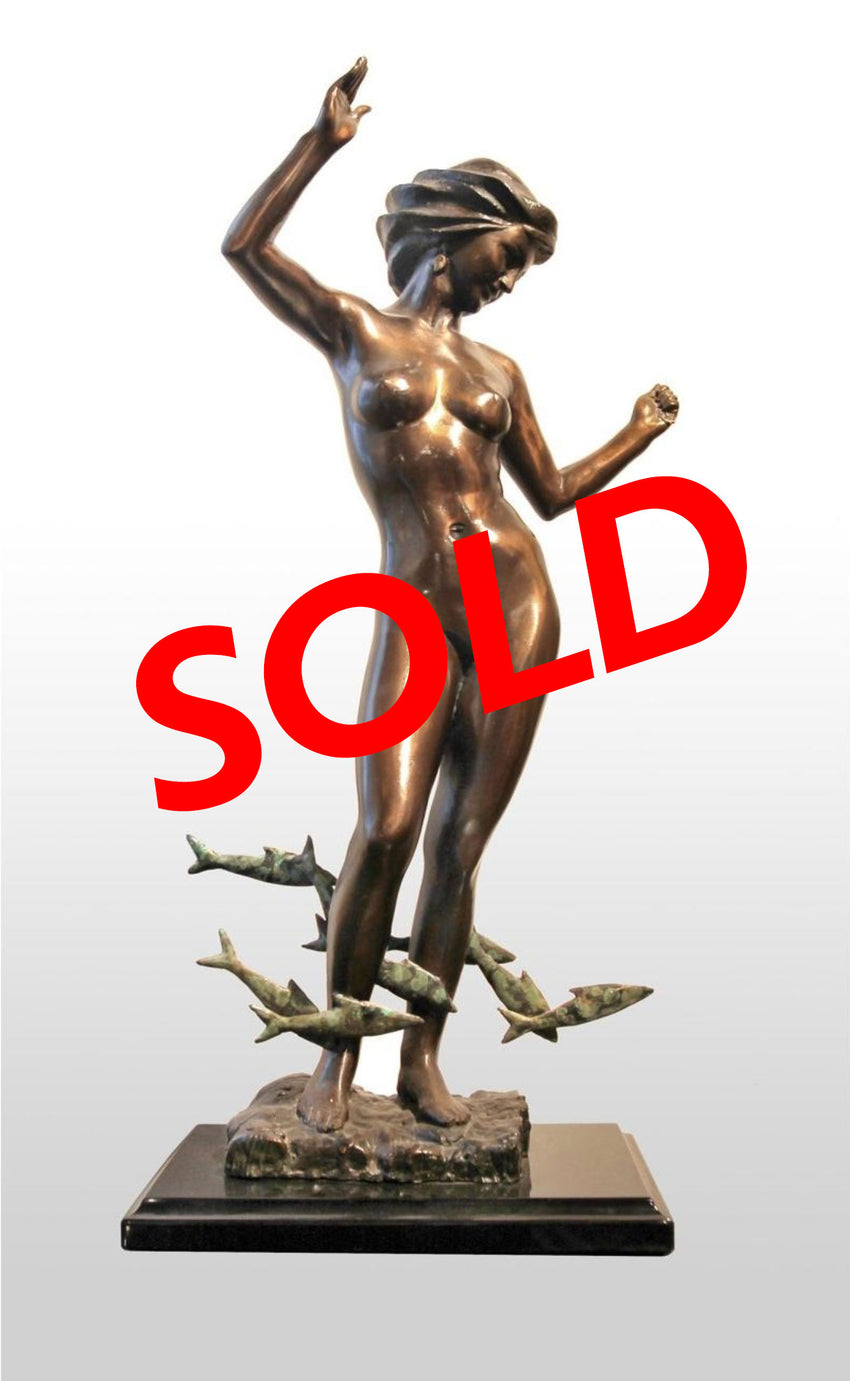 Bronze sculpture
26" x 11"
Kwan Wu ranks among the top sculptors in the world.  As a young man, he was among a select group of peers to enter the leading sculpture school in China.
For over a decade, Wu worked tirelessly at his craft, serving as the protégé of Pan Ho, and being groomed to succeed Ho upon his retirement.  During this time, Wu was designated as the Chinese delegate to the International Sculpture Association Conference.  This appointment afforded Wu the opportunity travel abroad and eventually led to his relocation in the United States.
Wu's major sculptures include life-size sports sculptures placed at Kauffman Stadium and the Negro Leagues Baseball museum, both in Kansas City, Missouri, as well as other beautiful large human and animal sculptures.  Wu's sculptures and paintings capture the spirit and emotion of his subjects in powerful ways.